5 Car TV Shows That Need To Be Canceled ASAP (And 11 That Need To Come Back)
10 min read
In today's world, people don't just want to go out and enjoy the thrill behind the wheel of a really incredible car. Instead, they also want to turn on their television and check out several reality shows that seem to make a lot of automotive dreams come true.
Updated May 2022: Television as we know it is on the edge of extinction, and some car shows deserve to go down with it. As the saying goes: oldies are always the goldies. So, we've updated this list to reminisce about the shows we'd love to see make a comeback and a few airing right now we want to be replaced.
Over the years, there has been a steady flow of car television shows. Some are meant to be purely informational so that you get a host that is driving a car around while discussing it in great detail. In other cases, you also get a group of hosts who gather to talk about cars and then proceed to test some on the track and other types of roads, like The Grand Tour.
Meanwhile, there is another side of the car television show industry that thrives on more drama. These are the ones that focus on real-life stories of folks who are involved in several car projects. Some fight it out at an auction before turning a piece of metal junk into a true car masterpiece. On other hand, others simply buy an ugly piece of car and transform it into something that would be worth a whole lot more. In addition to these types of reality shows, there have also been some shows that were more focused on life behind the racetrack, something that sports fans would absolutely appreciate, like Netflix's Drive To Survive.
As you can see, there is always a type of car television show that would satisfy anyone enthusiastic about cars. The sad part, however, is that they are not all good. In fact, some have even received less than stellar ratings on sites like IMDB.
On the other hand, there are also shows that were really good but have stopped airing a long time ago. Want to know what these shows are? Here's a list of car television shows that should come back as well as those current ones that should be canceled.
16
Cancel: Vegas Rat Rods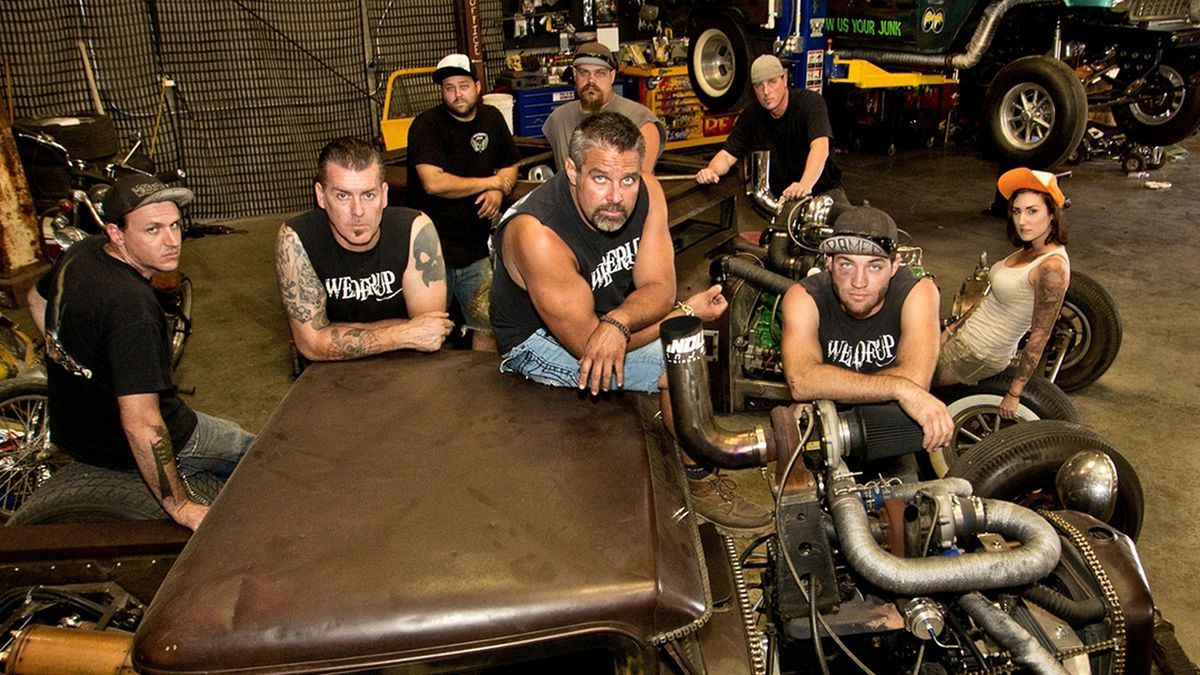 Vegas Rat Rods, also known as Sin City Motors is supposed to be a reality show with an underlying sense of automotive enthusiasm, but in all honest, this rarely works. Vegas Rat Rods has been on the Discovery Channel since 2014 and has already aired for 4 seasons to this day. They specialize in constructing hardcore hot rods fit for the apocalypse out of junkyard-worthy cars, and while this idea sounds impeccable on paper, in actuality, it was, and still is, a huge miss with auto enthusiasts.
Related: Watch WelderUp Reunite With The 'Vegas Rat Rods' 1954 Cab-Over Build From Season One
15
Cancel: Graveyard Carz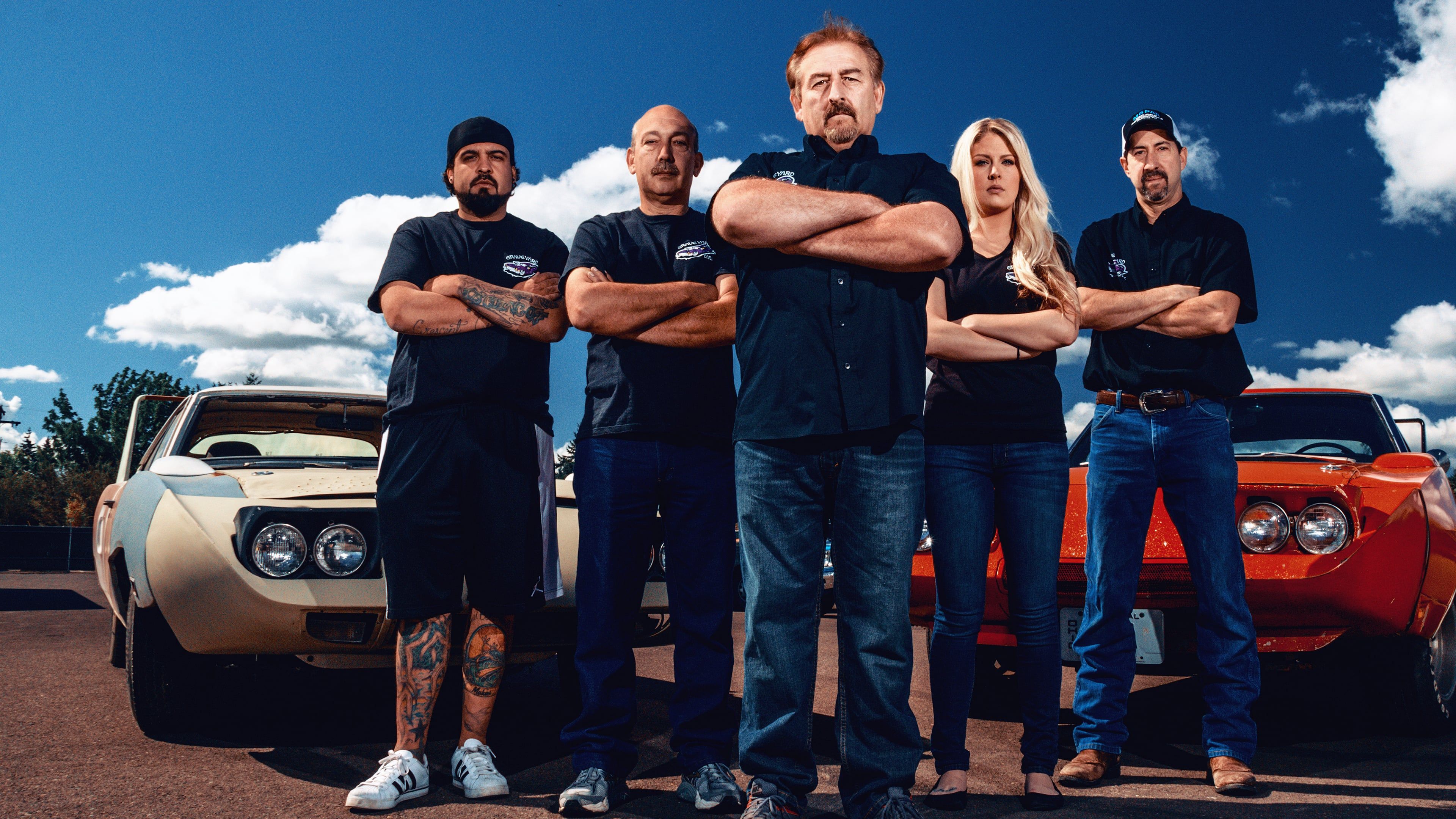 Graveyard Carz is another automotive reality show that is vying for viewer attention at the moment. According to its Facebook page, the show is focused on "Mopar muscle cars." It also added, "Not only are the cars wrecked, they are beyond repair. To fix a Graveyard Car, it can't just be restored, it has to be resurrected."
As you might have guessed, the team here is focused on working on some of the most challenging car restoration projects that ever came to a garage. However, there are viewers who don't seem to be completely pleased with what they are seeing, as evidenced by the show's relatively low rating of six on IMDB. As one viewer has noted, "If you like TV episodes centered on narcissistic, obnoxious, jerky people, then you'll crave Graveyard Carz (dumb title, by the way). And the title seemingly has nothing to do with the actual show because I have yet to be able to sit through a full episode and know what car they are actually working on. This is one of those reality show gambles that has no perceptible purpose."
14
Cancel: Counting Cars
Today, Counting Cars is among one of the most popular car television shows around. However, it is possible that it got its fame for all the wrong reasons. As a spin-off to the show, Pawn Stars, the website mystarcollectorcar.com has said that it "could be retitled 'Antiques Roadshow for Dumb People."
On IMDB, Counting Cars has a rating of 7.2. It's not that bad, but it is now quite high either. Here, one viewer also wrote, "Lame show seriously… Who drives around pulling people over and asking them to sell you their cars??" Meanwhile, another viewer complained of too much drama on the show, leaving the review, "The show was OK at best but has reached the point of being unwatchable. The whiny crew and created drama ruin what could have been a decent product." The drama was so unnecessary, that it made the show lose its sense of realism, and as a result, many viewers picked up on all its fakeness behind the scenes.
13
Cancel: Restoration Garage

Restoration Garage is an automotive reality show that is currently showing on Discovery Velocity. According to the show's Facebook page, Restoration Garage is set in "an oil-drenched, history-soaked, paint-splattered garage where the dreams of lofty aficionados and grease monkey gear-heads meet."
Airing first in 2014, the show focuses on both car restoration and customization, after all, this is a billion-dollar industry worldwide. Today, the show is not exactly the weakest performer of the bunch. However, it is definitely not the strongest either. In fact, its current rating on IMDB is a relatively low 6.4; only time will tell if this show's rating would improve.
12
Cancel: Diesel Brothers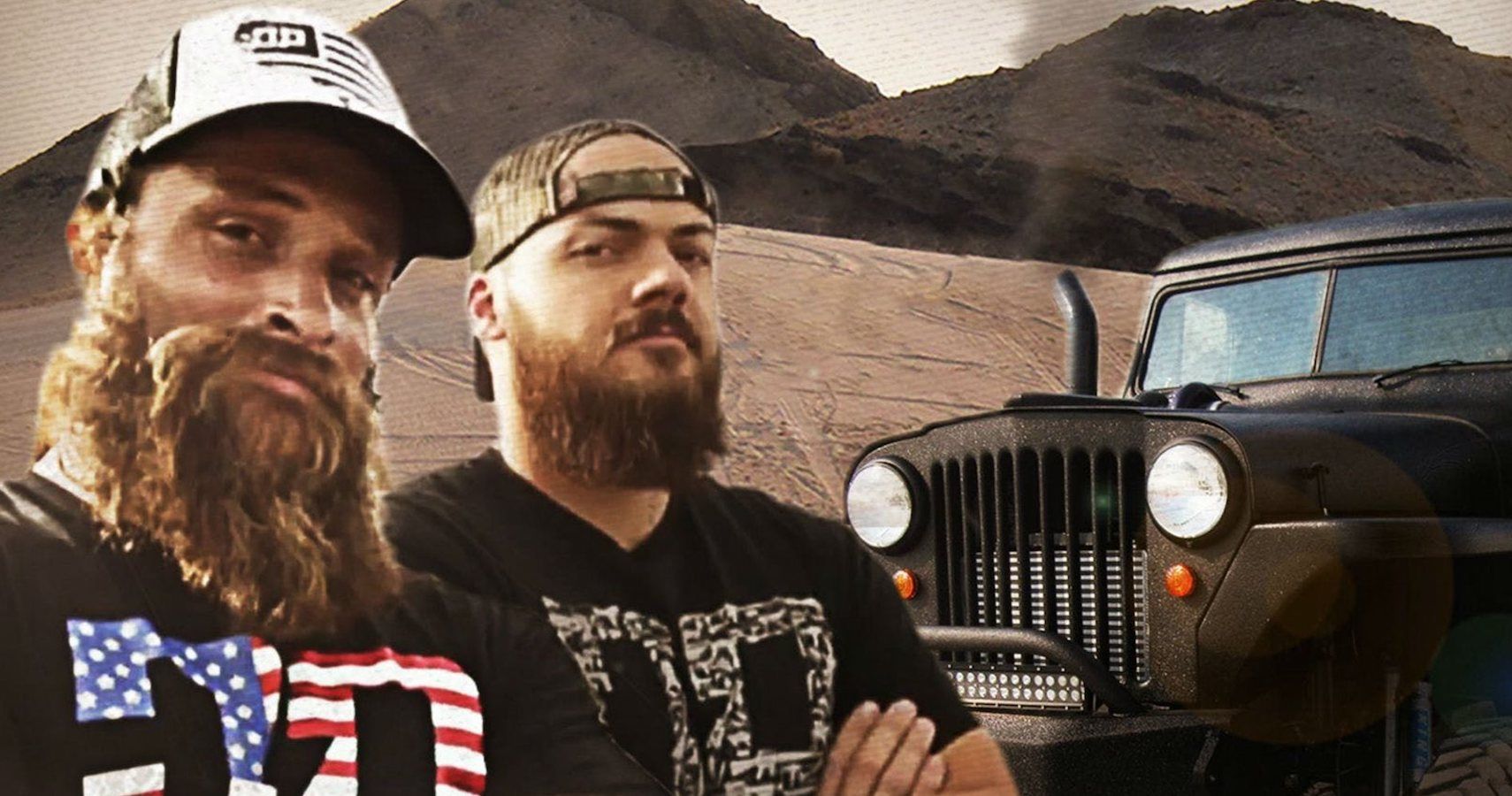 Diesel Brothers is another reality tv show that is focused on cars. Airing on Discovery Channel, the show stars "Diesel Dave" Kiley, Josh "Red Beard" Stuart, Keaton "The Muscle" Hoskins, and Dave "Heavy D" Sparks. On the show, they would buy diesel trucks that are meant to be scrapped and restore them. Moreover, they also make sure that the trucks they build can be used in some elaborate stunts and pranks.
Currently, this show has a relatively low rating of 6.3 on IMDB. Negative reviews came mostly from the show's earlier episodes.
Related: Diesel Brothers: 15 Facts Every Fan Should Know
11
Bring Back: Fast 'N Loud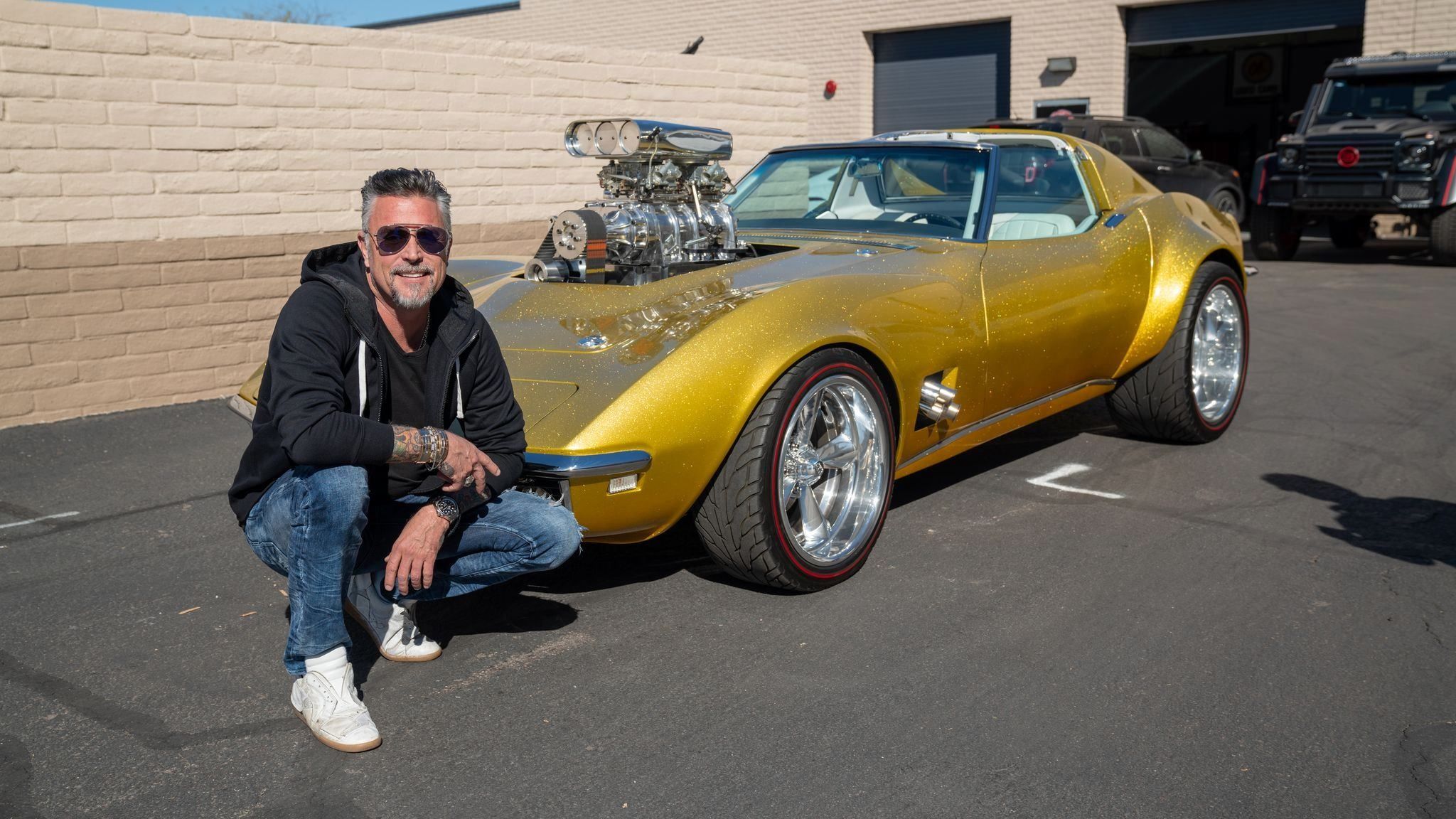 If you like car shows that feature some over-the-top builds, deadly time crunches, and one hell of an ambitious host, Fast 'N Loud is perhaps the perfect show for you. The show's host was Richard Rawlings, and he's as fiery as his name suggests; he used to travel the country in search of cool cars on the brink of death, and alongside his head mechanic, Aaron Kaufman, and their team they would completely transform these cars and try to generate a profit. This is one fo the very few reality show-style car programs that was actually good, maybe even brilliant, with a perfect blend of planned "failures" to keep things interesting as well as real incidents. But all good things have to come to an end, so after running for 16 seasons, Fast 'N Loud was canceled in 2020.
Related: Here's The Real Story Behind Fast N' Loud
10
Bring Back: Stars In Fast Cars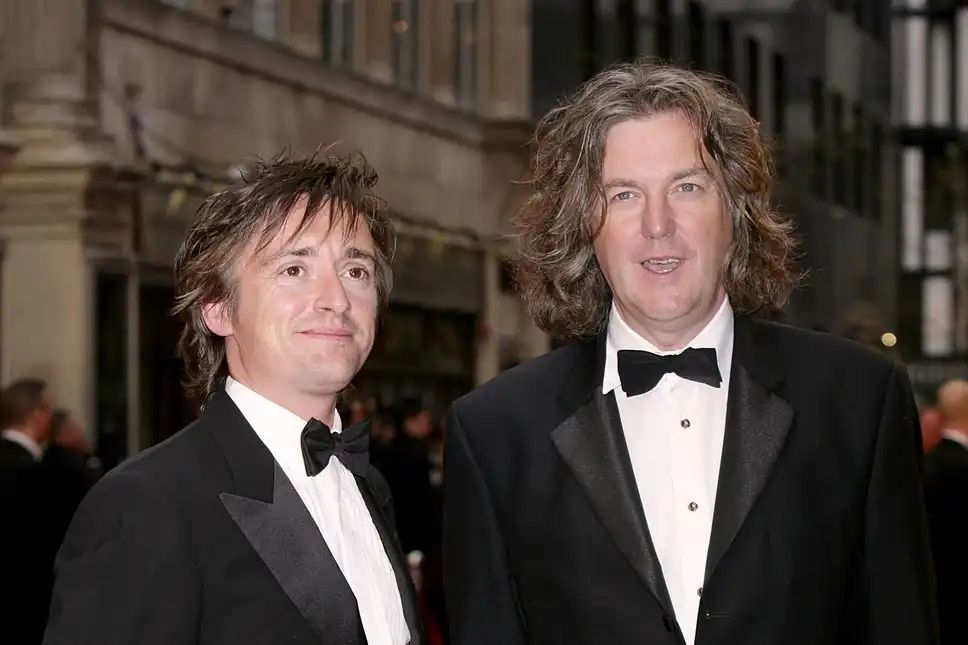 Admit it. There is something interesting about seeing some of your favorite celebrities driving really fast cars. Well, that was exactly the concept behind the show Stars in Fast Cars. Unfortunately, this BBC One show has already ended its run, having aired its final episode back in 2006.
According to BBC One, in each episode, host Dougie Anderson would bring together celebrity guests "to find out which of them is the fastest star in a car." During its run, some of the celebrities who appeared on the show included Jeremy Clarkson, Leanne Wilson, Reggie Yates, Steve Redgrave, Jake Maskall, and Gina Yashere, we'd love to see it come back with new celebrity drivers.67
9
Bring Back: Wacky Races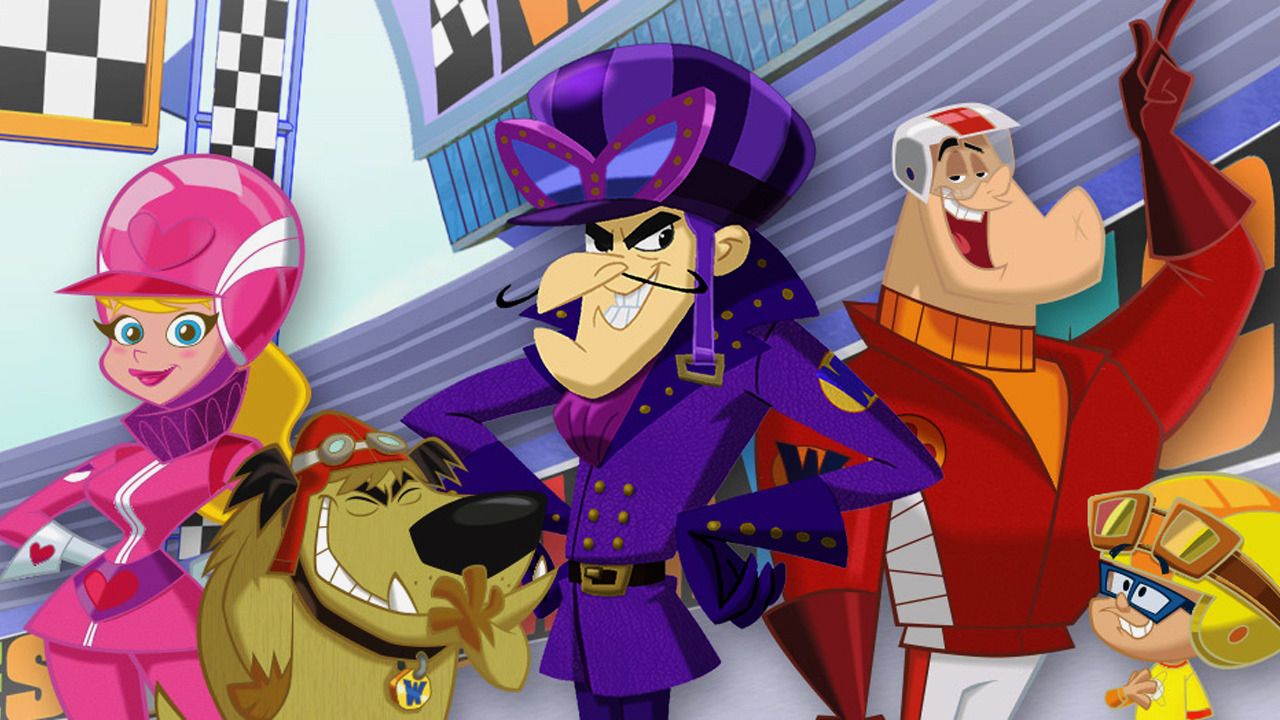 Wacky Races was not your conventional car show by any means. That's because this show is an animated television series. And if you happen to love cars, and you love seeing them being raced, you would find yourself watching this show no matter how old (or young) you are.
Wacky Races was a series that was produced by Hanna-Barbera. It was inspired by a 1965 slapstick comedy film called The Great Race. In each episode, 11 different cars competitively race against each other across several road rallies that would take them throughout North America. And in the end, only one driver could win the title of World's Wackiest Racer.
8
Bring Back: Jeremy Clarkson's Motorworld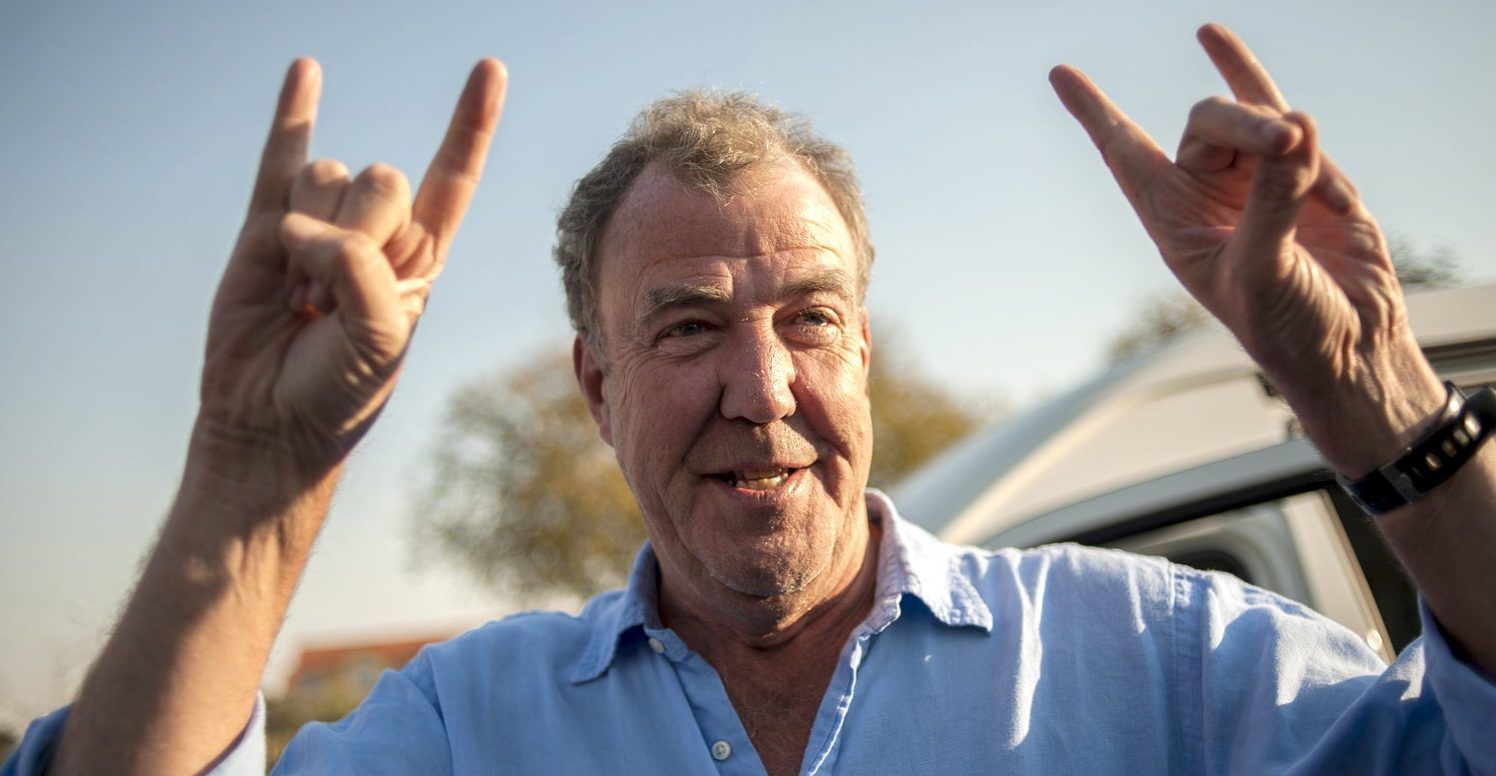 Another former car television show from the BBC Network, Jeremy Clarkson's Motorworld is simply described as "a tour of the world looking at other motoring cultures" on the BBC Two website.
Every episode of the show also dedicated itself to several amazing cars. In fact, some of the cars that were featured in the episodes included the 1969 Chevrolet Chevelle, 1926 Daimler Model 45 HP, 1978 Jaguar XJ Spider, 1990 Jaguar Kensington, 1984 Jeep Cherokee, 1992 Ferrari 512 TR, 1994 Ferrari F355 Berlinetta, 1995 Ferrari F50, 1988 Ferrari F40, 1990 Alfa Romeo Spider, and many others.
Related: Real Reason Why Jeremy Clarkson Dislikes The BMW M8 Competition
7
Bring Back: Howe & Howe Tech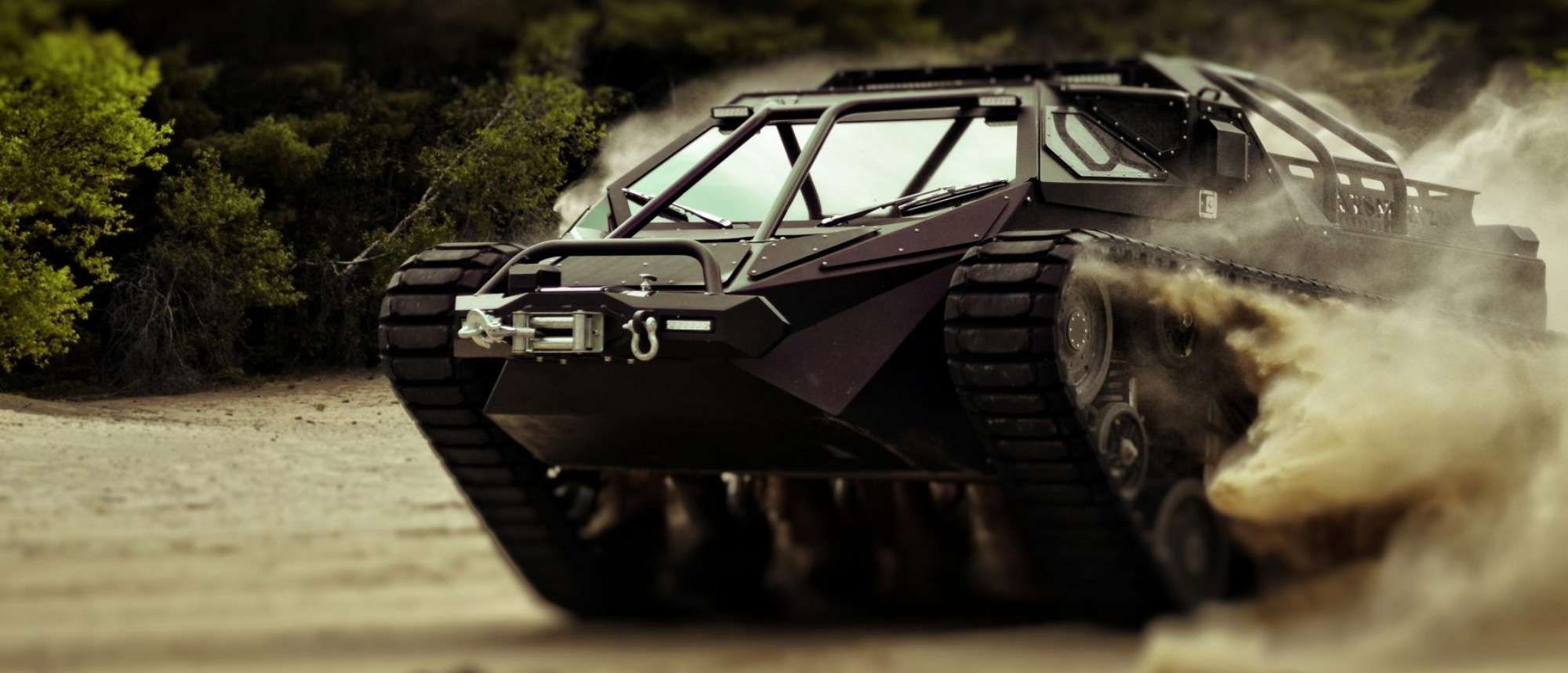 Howe & Howe Tech was certainly a car show with a very unique concept. For starters, it featured identical twin brothers as its main stars. Brothers Mike and Geoff Howe are siblings who are known for their "outside the box thinking." They are more than just actors. They are also military contractors, businessmen, and inventors.
On their former show which aired on Discovery Channel, the brothers worked to design and build some of the coolest machines you have probably ever seen. These included everything from a high-speed tank to a supercharged subterranean rover.
Today, the brothers are behind the company Howe and Howe Technologies, which specializes in building "some of the world's most advanced vehicles" for the U.S. military and Hollywood.
6
Bring Back: Pimp My Ride
Without a doubt, Pimp My Ride was one car show that no one is ready to forget about just yet. After all, it aired at a time when reality television shows were all the rage.
Pimp My Ride was a show that aired on MTV Network from 2004 to 2007. Throughout its six seasons, an impressive team of automotive experts showed off their skills in taking a car and customizing it in ways that the owner would have never imagined.
As MTV's Australia website has explained, "In true rags to riches fashion, Pimp My Ride takes a young automotively-challenged fan and turns his/her bucket into a pimped-out masterpiece."
5
Bring Back: Monster Garage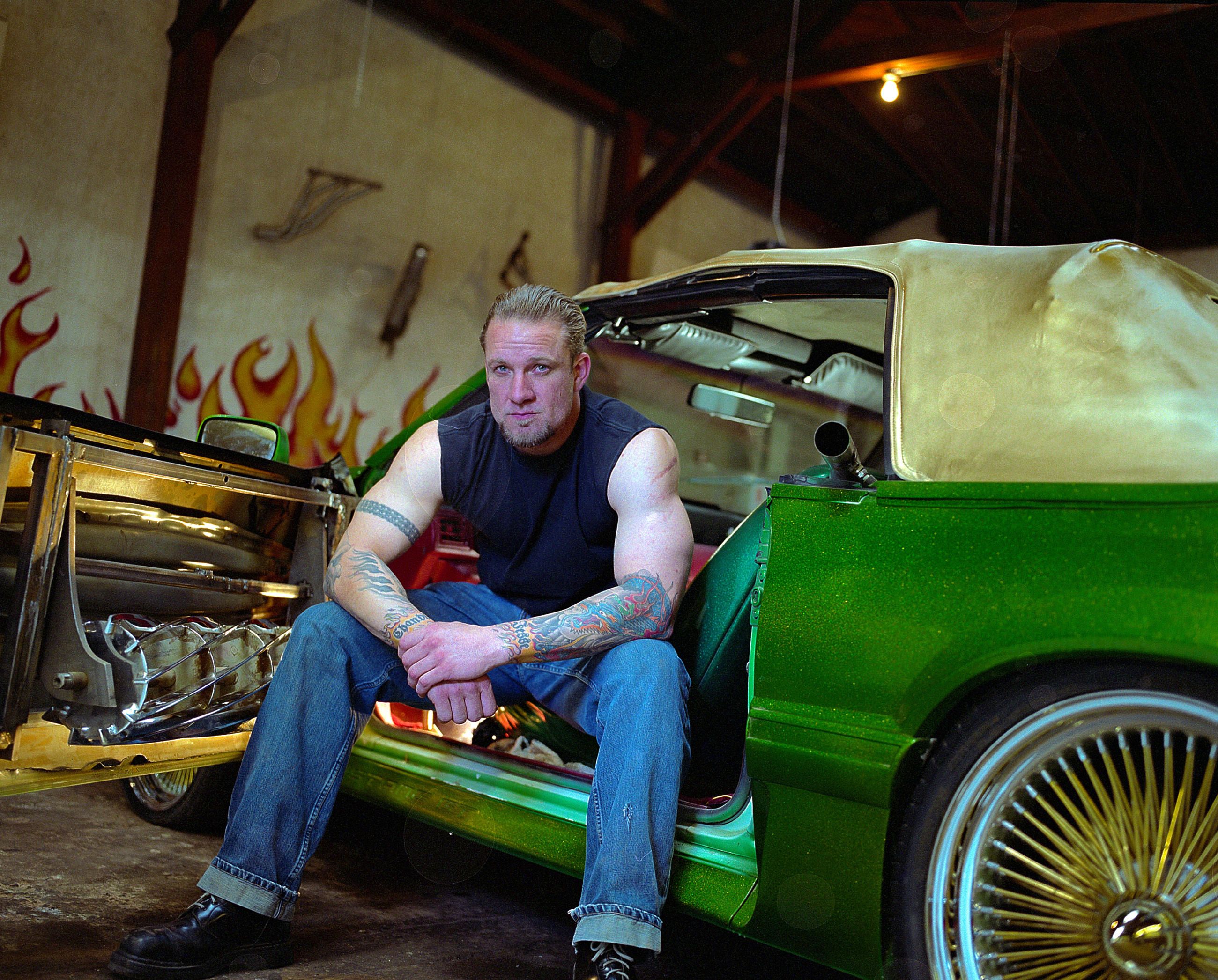 Another car television show that should definitely make a comeback is Monster Garage. It was a show that ran from 2002 to 2007 and aired on Discovery Channel, according to records from IMDB.
Monster Garage starred Jesse James who was "a noted builder of custom motorcycles in Southern California. On the show, James assembled a crew who could take an ordinary car and convert them into "extraordinary machines that do things that the manufacturer never intended them to do." For instance, they had taken a Volkswagen car and converted it into a swamp boat. On the other hand, they had also taken a limousine and turned it into a fire truck.
4
Bring Back: Driving Force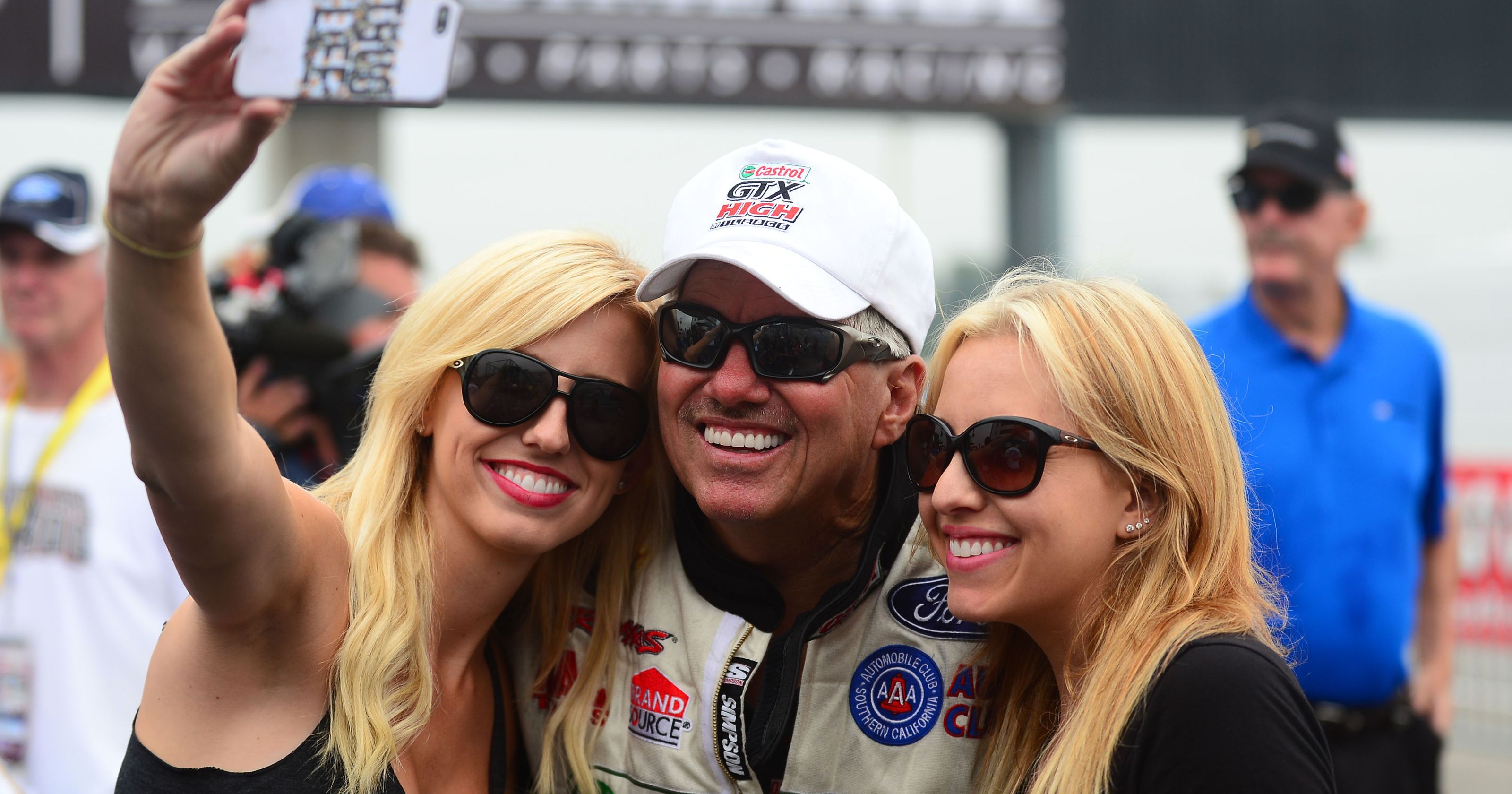 If you happen to be a fan of the National Hot Rod Association (NHRA), then you probably recognize the last name Force. After all, the Force family is like royalty in this unique automotive sport.
Force family patriarch, John Force, is an NHRA champion who has had more victories than most of the drivers who have driven alongside him. Meanwhile, his daughters Courtney and Brittany have also become NHRA stars in their own right, having brought home several trophies over the years. The show Driving Force offered a peek into the daily lives of the Force Family as they prepared for races. At the same time, it also displayed a lot of family dynamics which was quite entertaining to watch.
3
Bring Back: Overhaulin'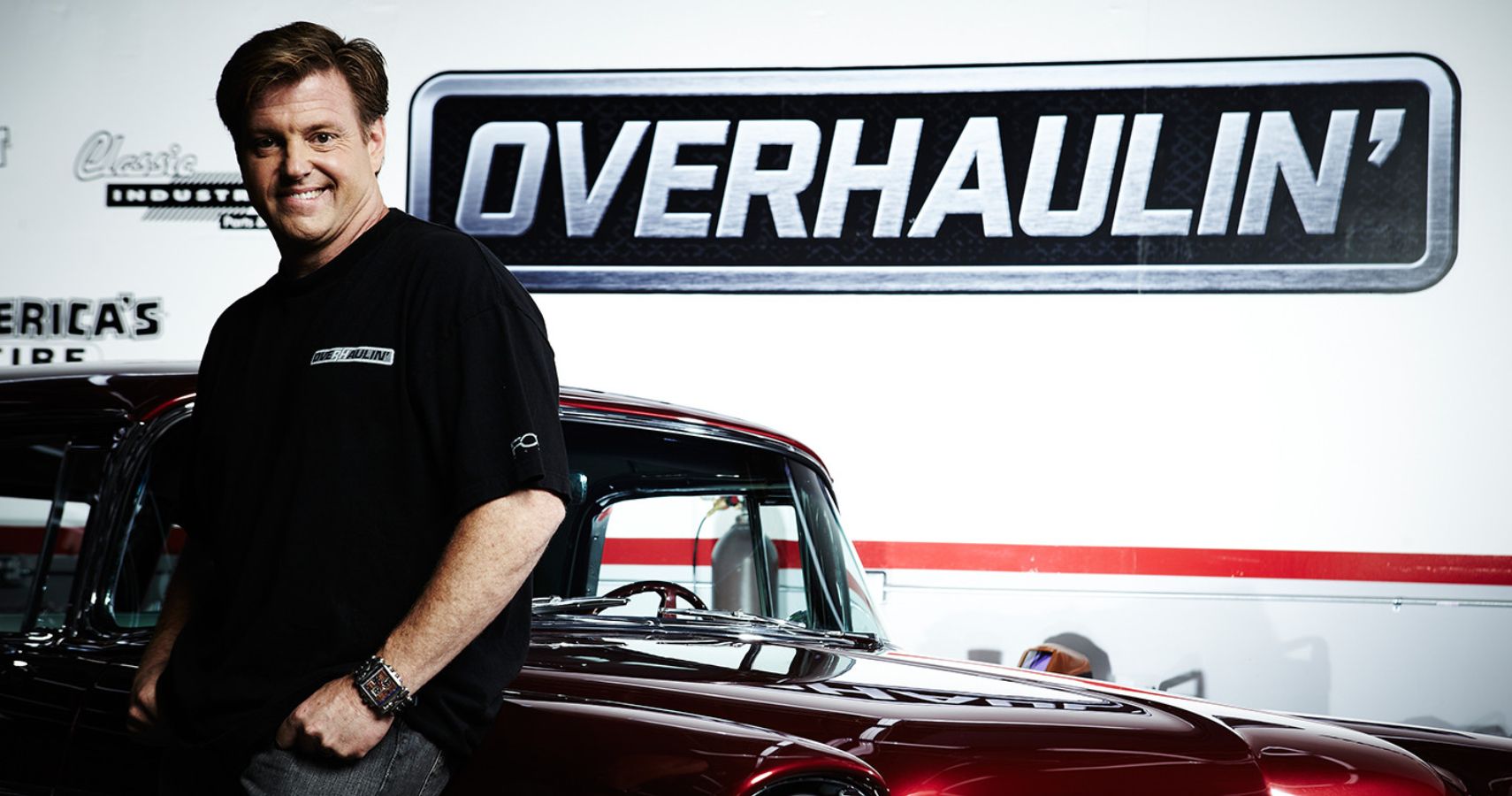 Overhaulin' is an automotive reality television show that enjoyed quite a long run. It's also a show that managed to come back on the air after it went on a hiatus for four years. Overhaulin' first aired on the TLC channel before moving over to Discovery Channel following its break.
The show had a unique concept; every episode focused on a particular "mark" and this person was made to think that their car had been stolen. Eventually, automobile Chip Foose would reveal their newly modified car, which he and his team had to work on for only eight grueling days.
2
Bring Back: Car Warriors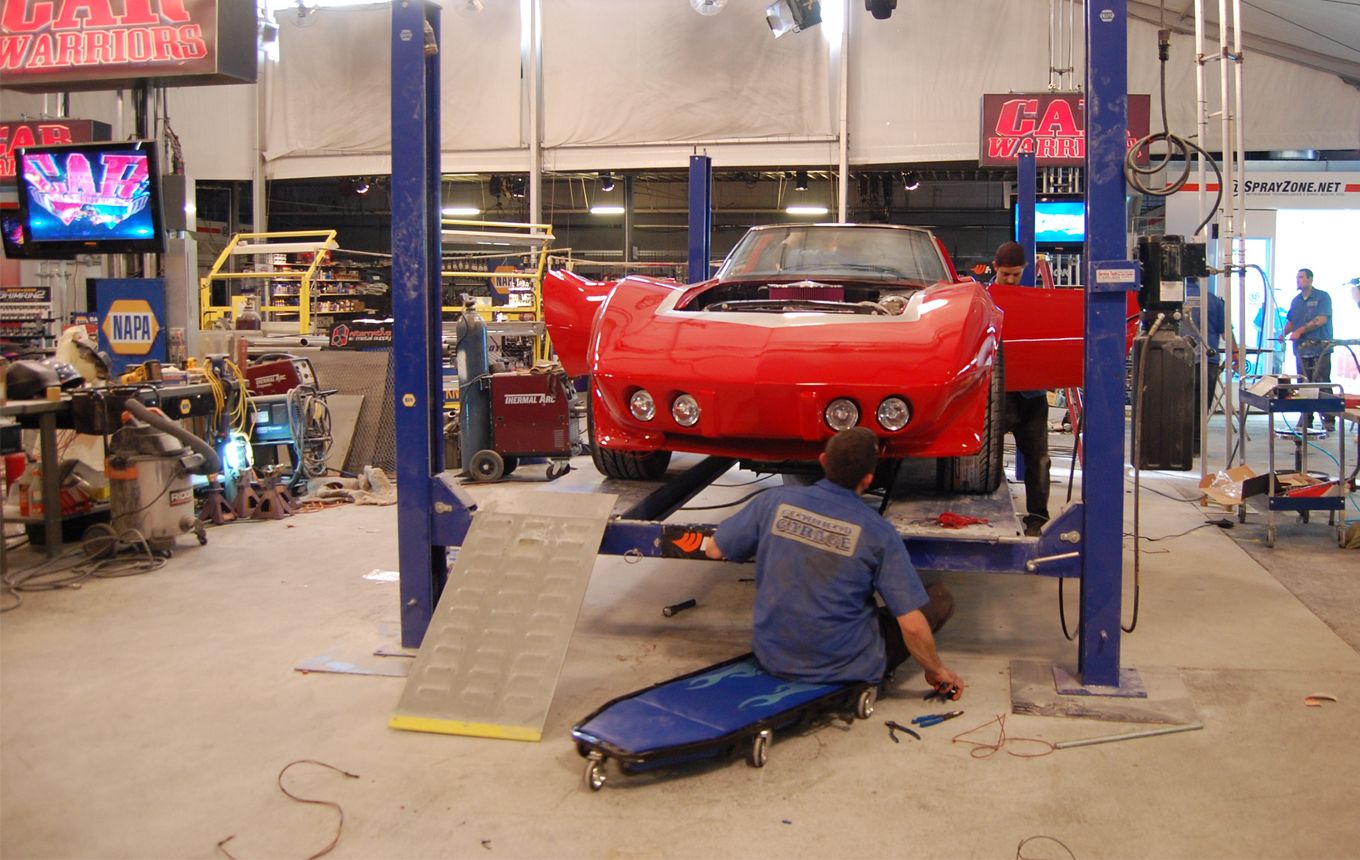 Car Warriors was a show that many car enthusiasts loved and hated to see go off the air after it showed its final episode in 2012. According to information from IMDB, the show specialized in creating the "ultimate car building competition."
In each episode, two teams from some of "the country's most talented and colorful local garages" would end up going head to head for one crazy challenge. That is, they had to build an entire car from junk, and they only had 48 hours to finish the project. As you could imagine, the adrenaline surrounding this show was insane. After all, both teams were determined to produce and present the winning car.
1
Bring Back: Top Gear USA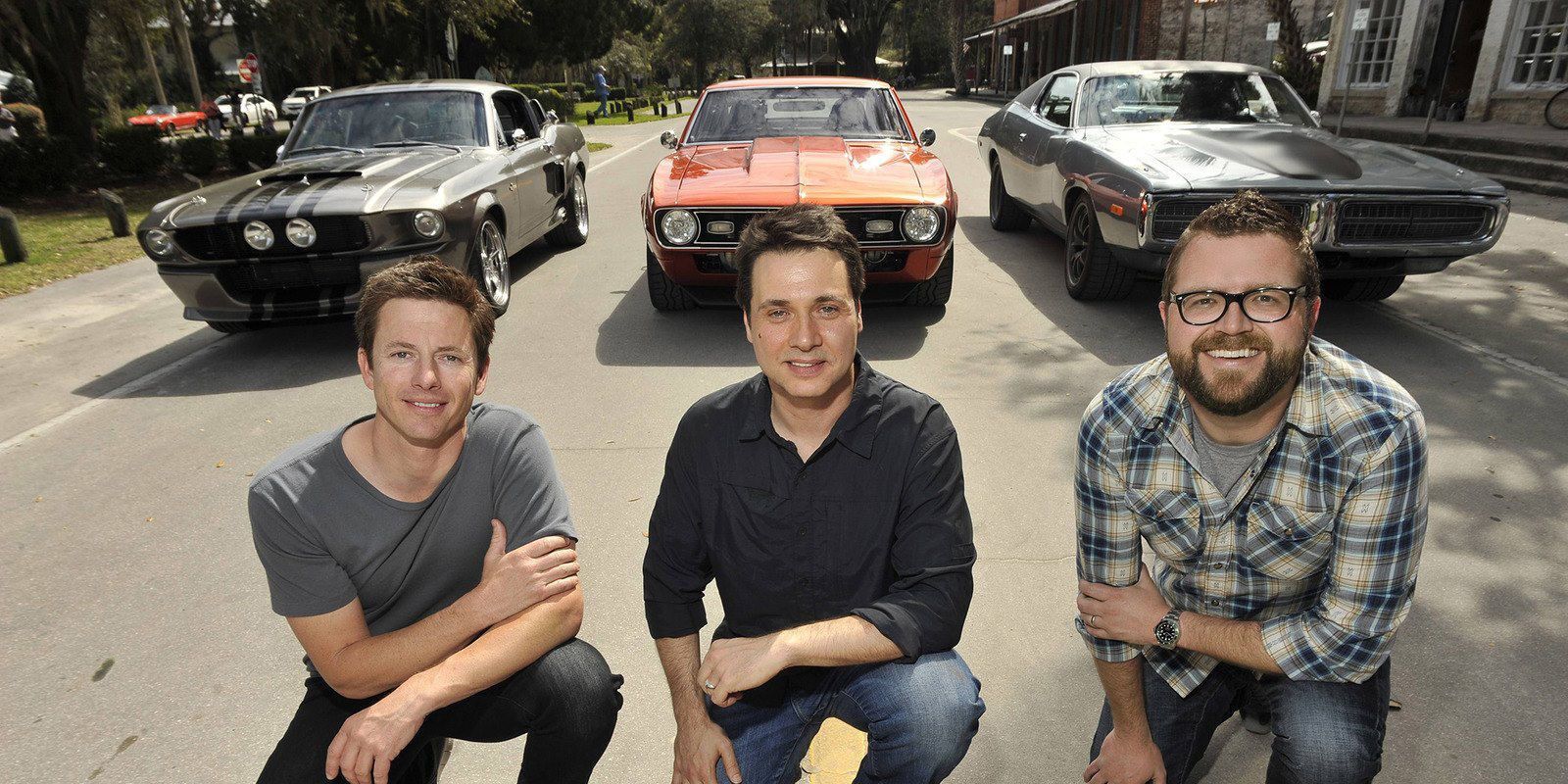 Everyone recollects and loves the original Top Gear that aired on BBC that featured the iconic trio of Jeremy Clarkson, Richard Hammond and James May, despite them leaving the show, it's still airing today. One Top Gear variation that was canceled back in 2016 after 6 seasons was Top Gear USA, and starred the likes of Tanner Foust, Rutledge Wood and Adam Ferrara. In true Top Gear fashion, they also had some wacky challenges, stars in reasonably priced cars, as well as the periodic car review. While this might sound good on paper, the public clearly weren't in love with the show, and it received a 5.3/10 rating on IMBD. We can't help but wish that a new American Top Gear would make its way to our screens.
10 Car TV Shows For Real Gearheads (And 10 That Are Totally Fake)
Read Next
About The Author